Shipping & returns
Returns Policy
Fifth Season Gardening Company offers a 14 day Return Policy on any items that you would like to return or exchange.  In order for your return to be accepted we must receive your request within 14 days of your receipt of the item(s) in question.  All return items must be in their original packaging and in sellable condition.
How to Submit a Return
1. Login to your Account and select the Order to return
2. Select Return Items from the bottom of the page
3. Select the Item(s) for Return and specify a Quantity
4. Specify a Reason for your Return in the fields provided and hit Send
Please not that we do not accept returns on any of the bulbs in our lighting selection or any measured and cut material(s). 
For any Warranty issues please refer to the Warranty Service section under the Customer Support tab at the bottom of the page. 
Standard Shipping Policy
We are able to process most standard orders within 24 hours of receiving the order.  Occasionally, there is an issue that affects our ability to process an order within the aforementioned time frame.  We will contact you immediately if this is the case.  Please refer to the map below for an approximate transit times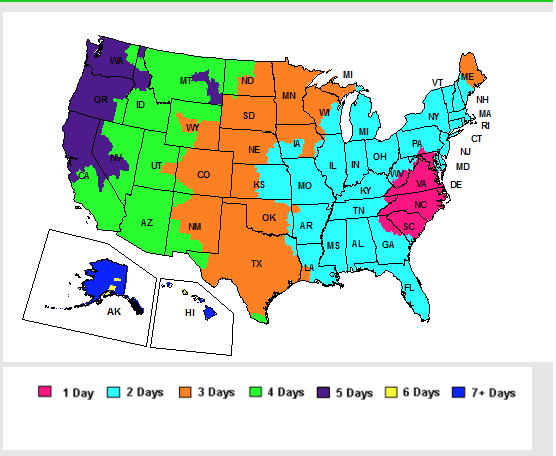 International Shipping
Unfortunately, Fifth Season Gardening Co. is not able to offer international shipping at this time.